Wow, there were so many fun things that we experienced on this past tour. Where do I start? Well I guess I'll start at the beginning. Day One: Van breaks down in Portland. WHAT???!! Eh, no big deal. We'll just walk to the bar next door and enjoy a tasty beverage while we wait for the tow truck.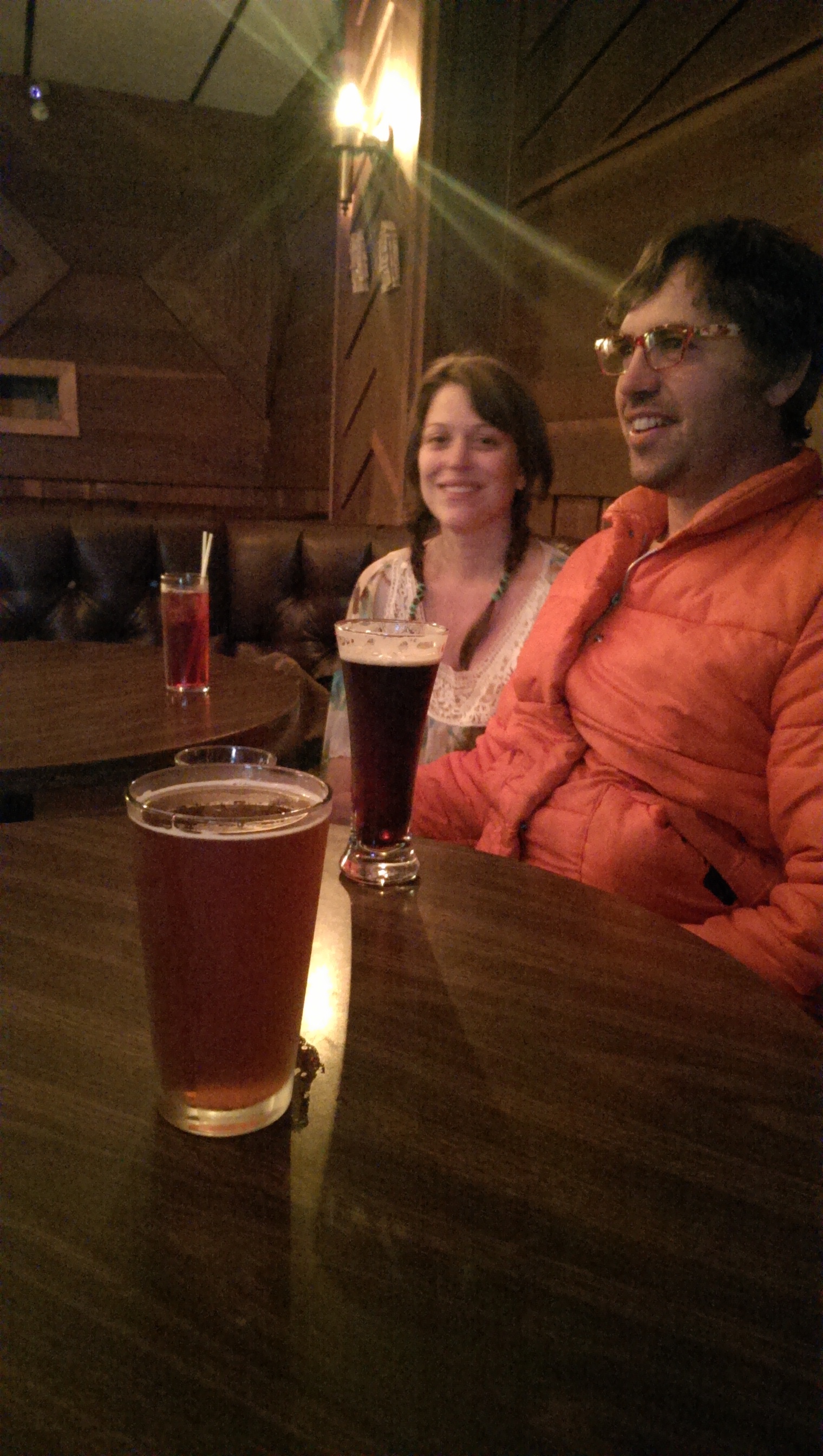 Happy as clams! Who said that a van breakdown had to be a sad event? Pssh. The only sad thing about this was that we didn't get to spend as much time with our good friend and host for the evening, Larry Yes. Here's a bit of what we did get to take part in: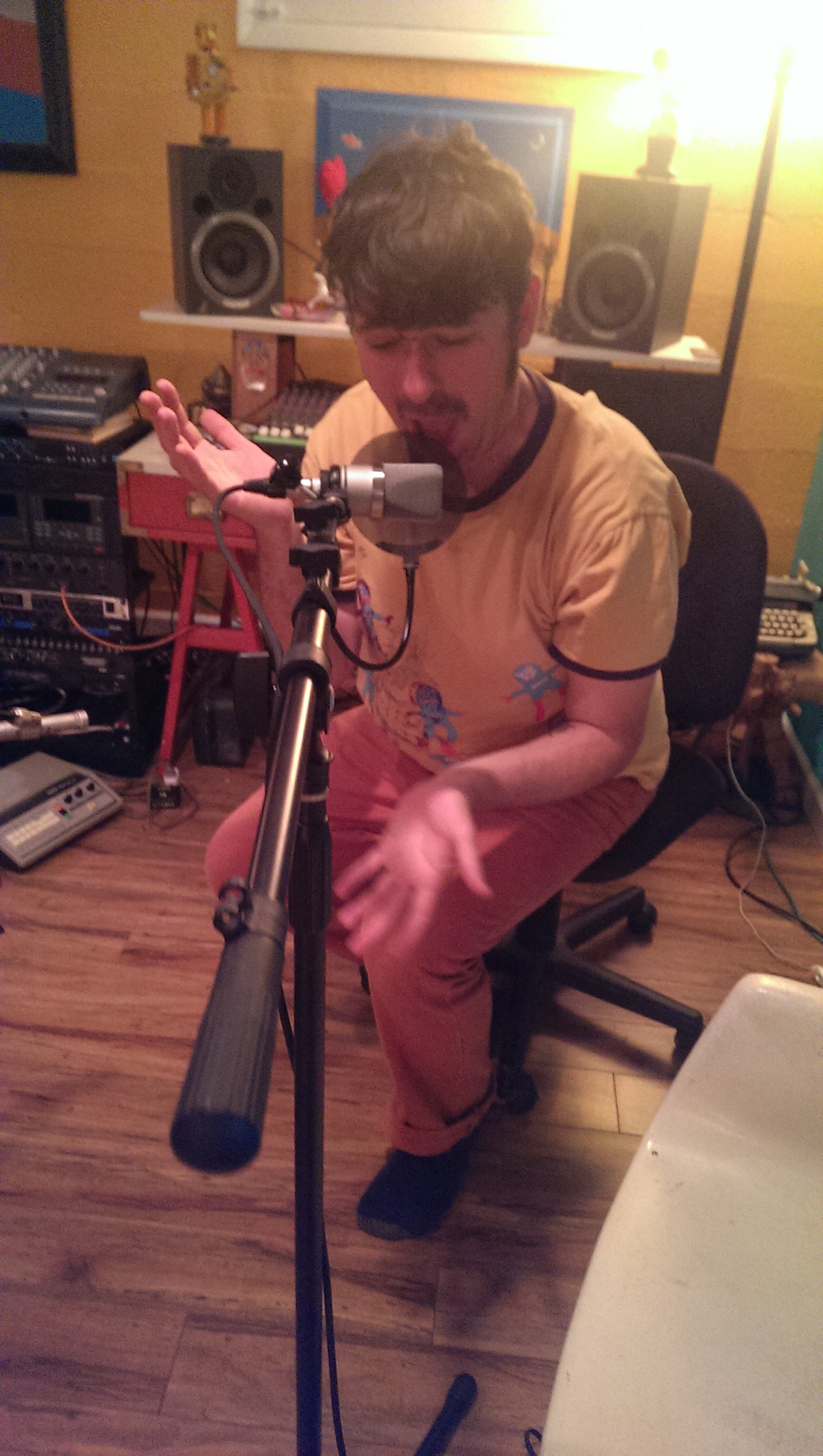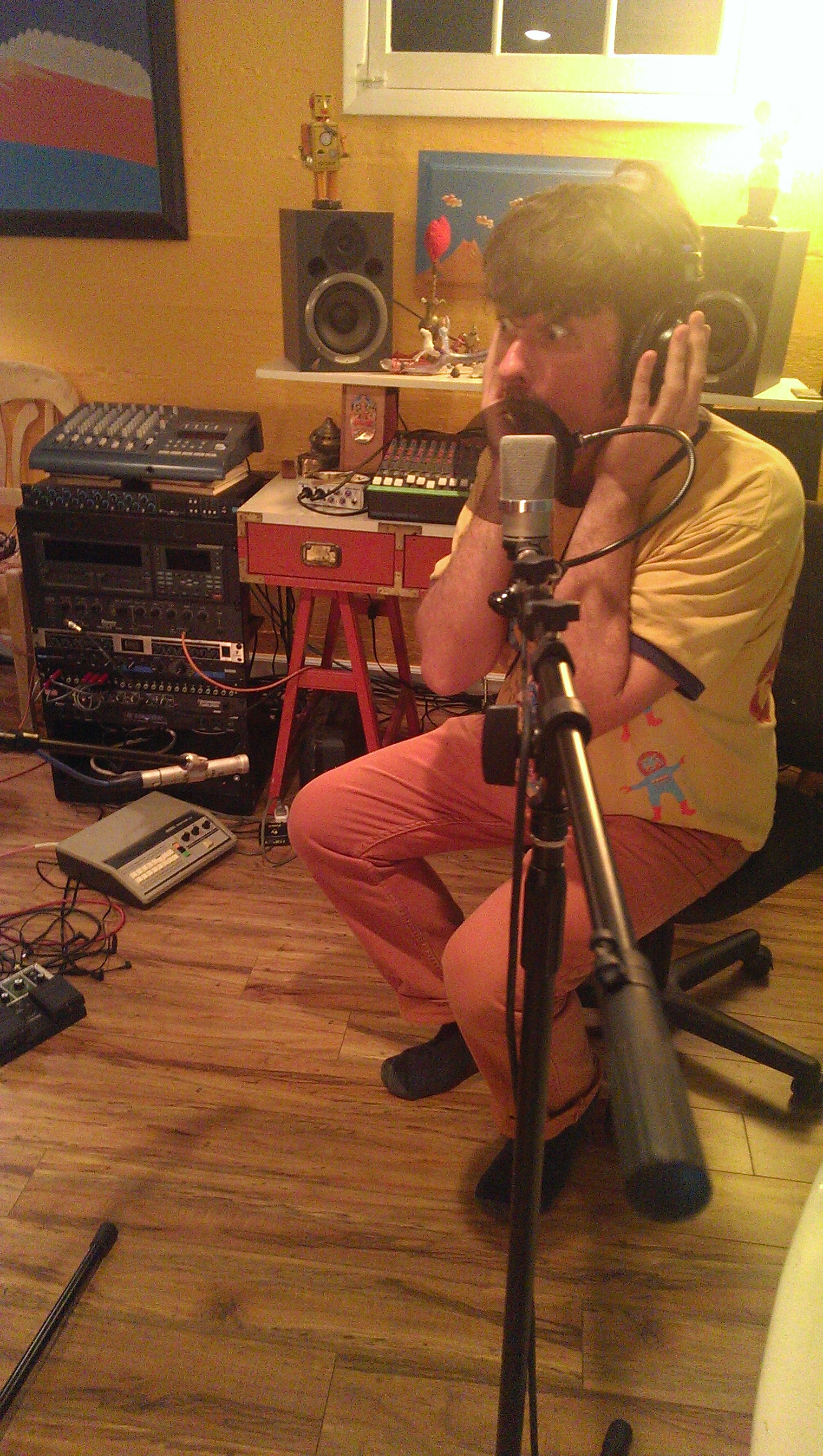 For those of you who don't know, Larry Yes created the artwork which inspired the album cover for our album Beam Me Up. If you'd like to check out some of this amazing man's music (and album art), check out larryyes.bandcamp.com. You will not be disappointed.
We had an awesome weekend of shows at the Rock Hall in Coos Bay and benefit concert in Mt. Shasta for the Siskiyou Ice Rink.  While both were successful events it's hard not to highlight the food and beer on this trip. In Coos Bay we had the privilege of tasting the first pint from the first keg of beer from our friend, Carmen's brewery: 7 Devils. Congrats, Carmen! And we all look forward to the best cookies ever in Mt. Shasta, courtesy of our friend Laurel: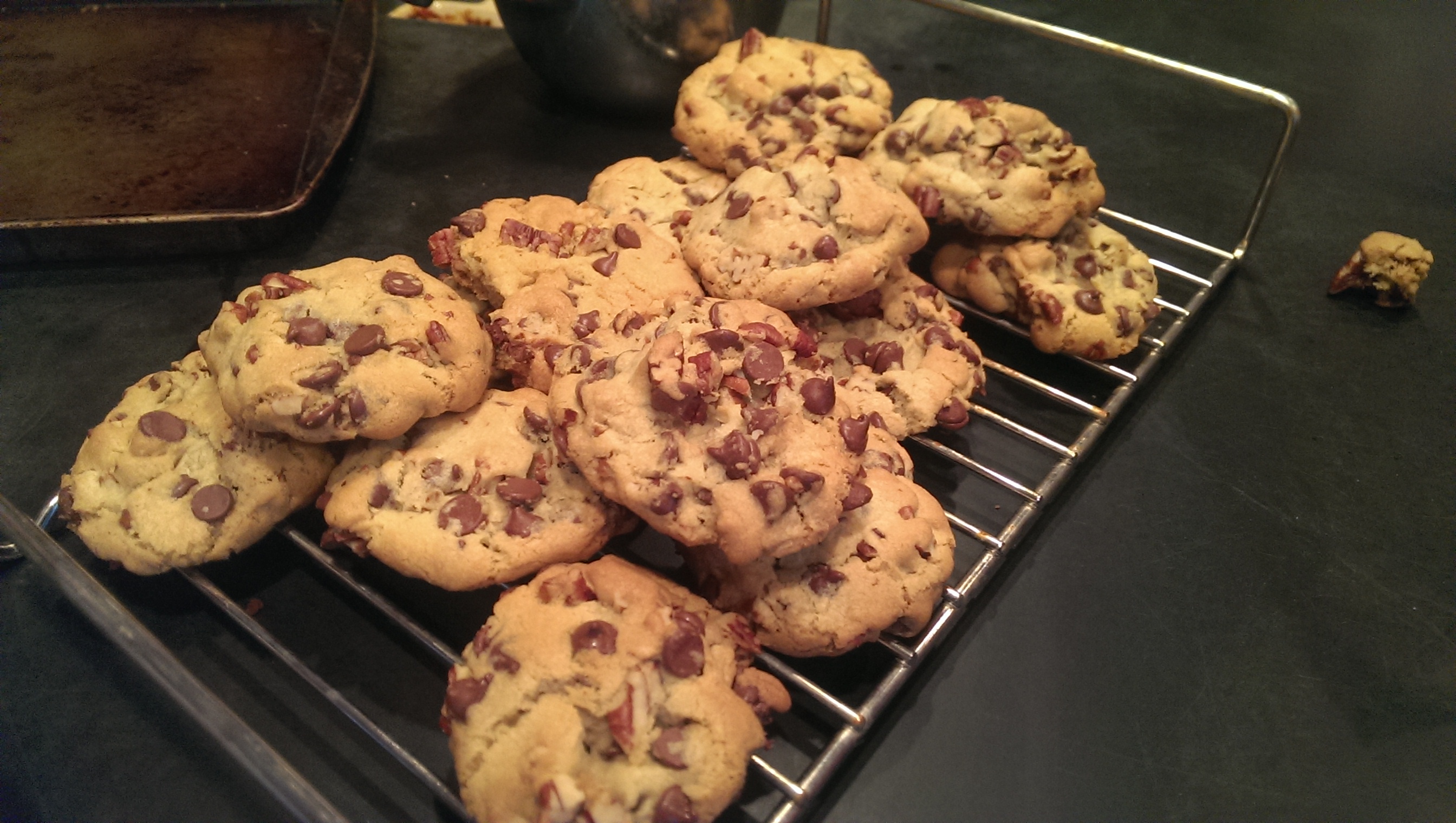 I challenge anyone to make a better cookie. Seriously.
Following this whirlwind weekend, the band took a bit of a break. Mike and Jordan headed back home for the week while the horn section went gallivanting to their respective heart's desires.
Mars headed south to San Francisco for fun with friends and food. For those of you who have never seen the classic Mars "Burrito Face," it looks like this: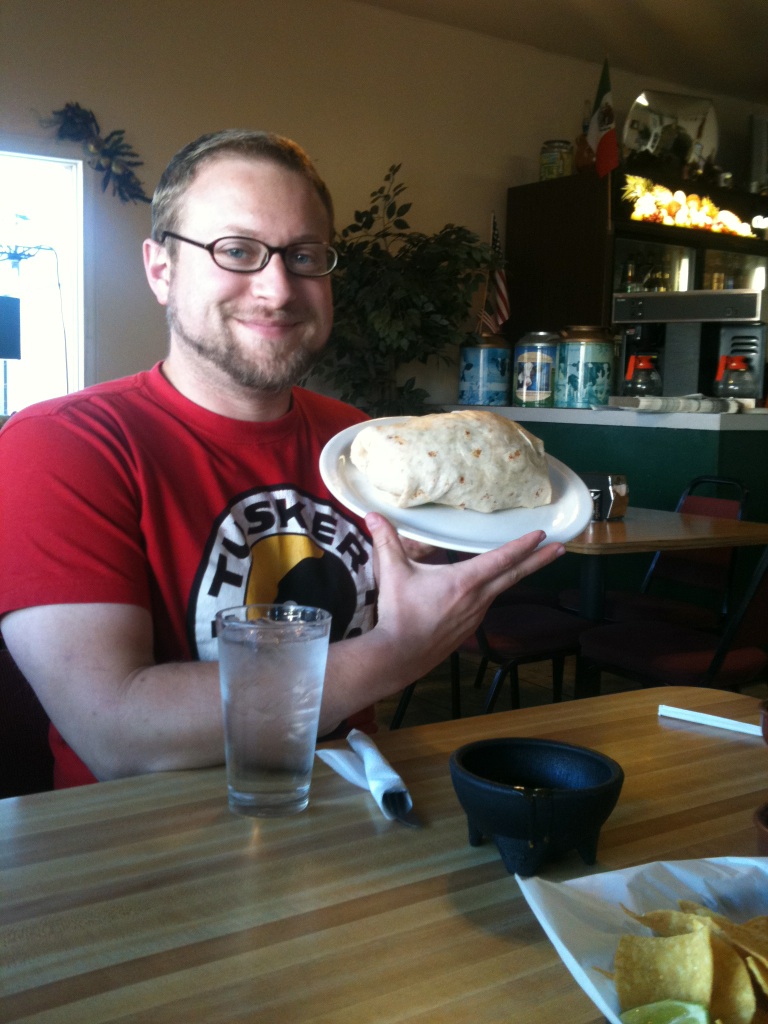 It's hard to imagine a happier Mars than a Mars with burrito in hand.
While Mars was in San Franciso, I was catching some R&R with my parents. Here's a shot of me enjoying a beer, overlooking the Columbia River with my dad: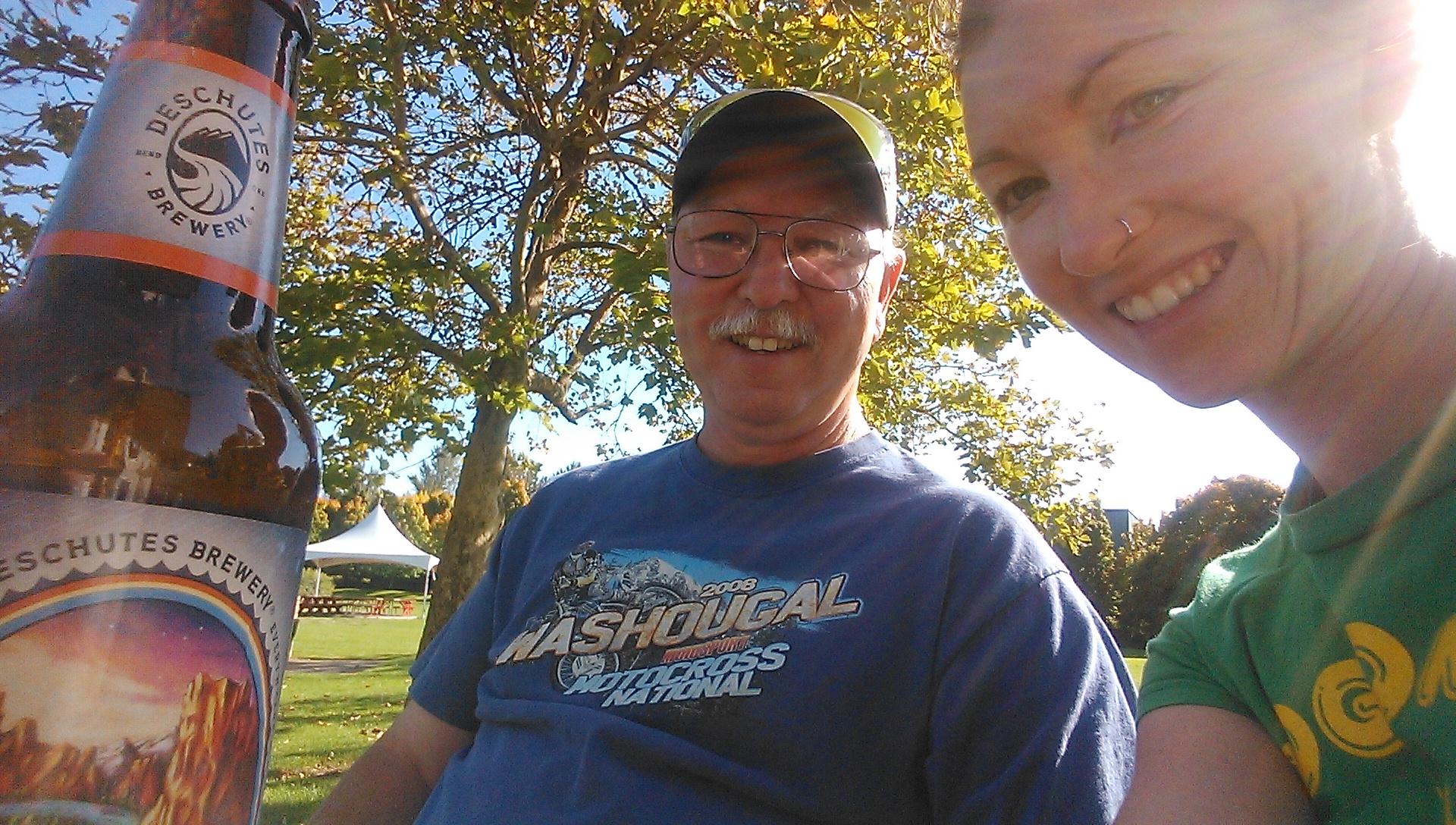 By far the most ambitious of us all was Nelson, who hiked over 140 miles that week. We dropped him off near Grants Pass, Oregon, and he hitchhiked his way into the wilderness. Sun, mountains, lakes, and of course lots of Redwood Trees!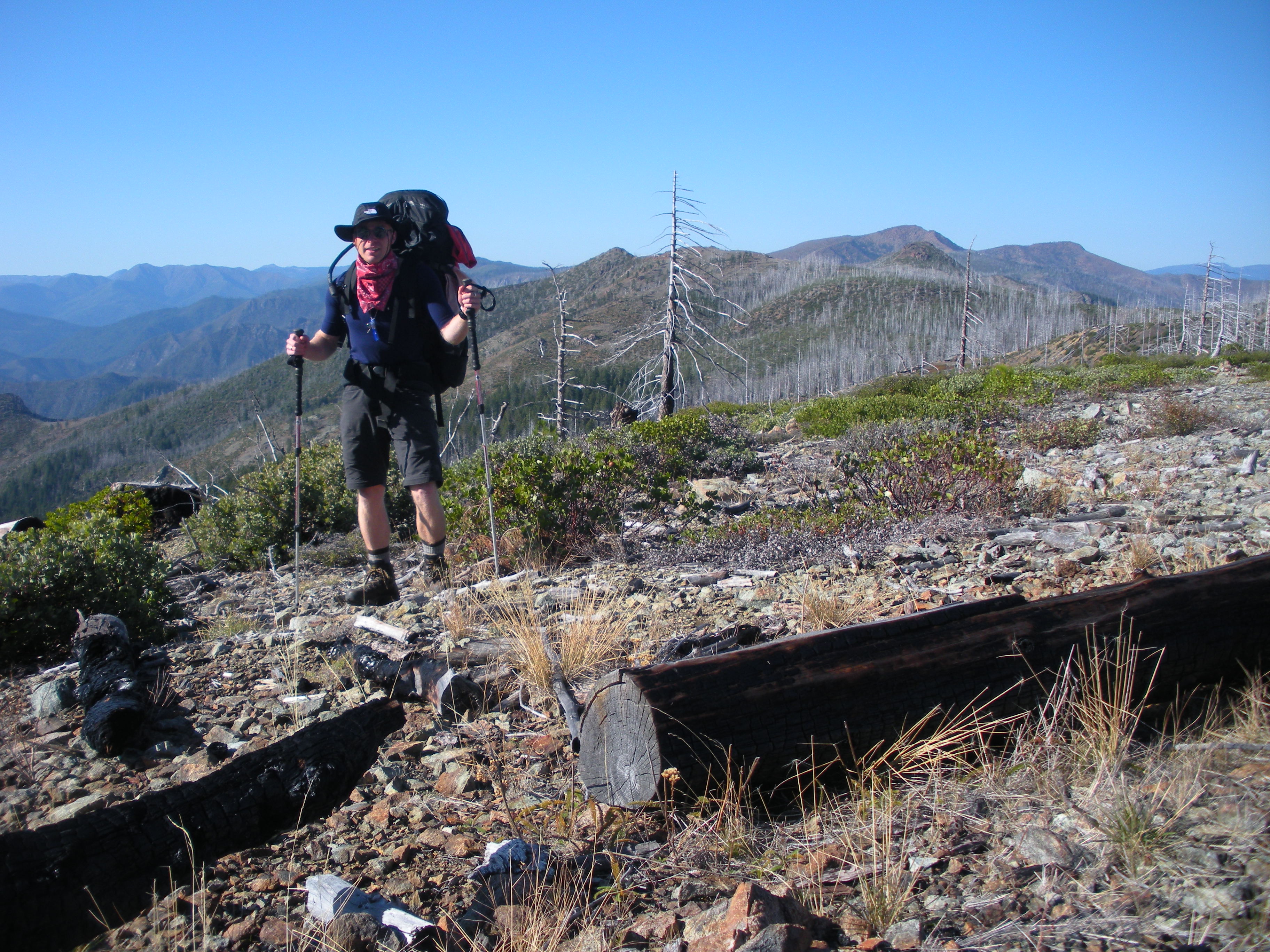 We all met up at the end of the week in one of our favorite places to play; Arcata, CA. So many good friends and good vibes exist for the Yogos in Arcata. We had a listening party on KHUM, played two great shows at Jambalaya, and had many good times with good friends.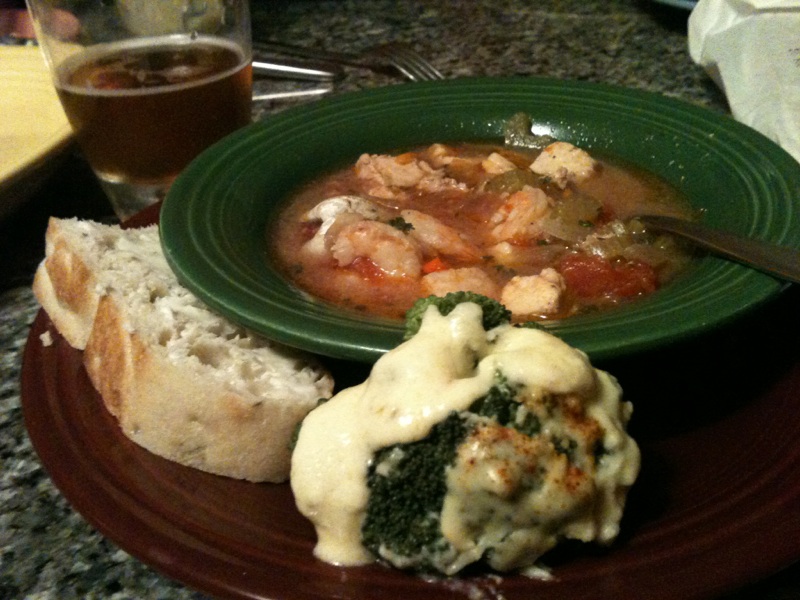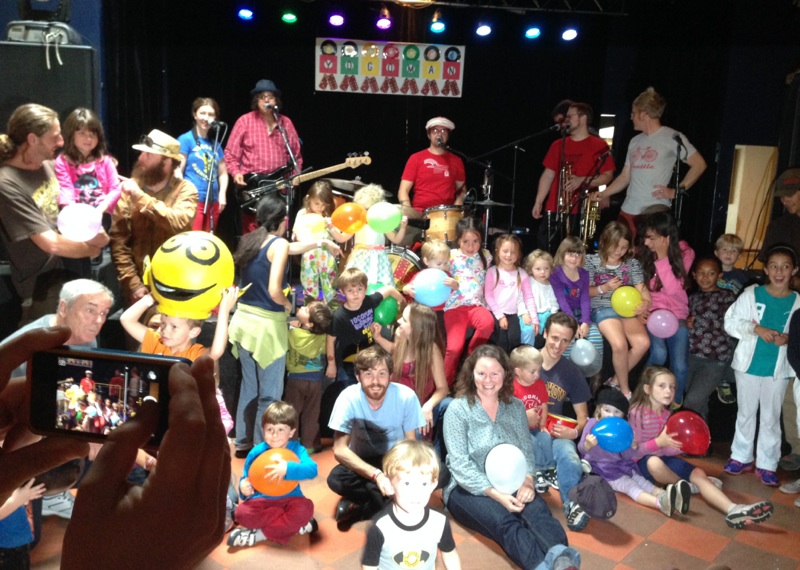 AND our good friend, Jessicurl, made us these amazing dice to hang in our van!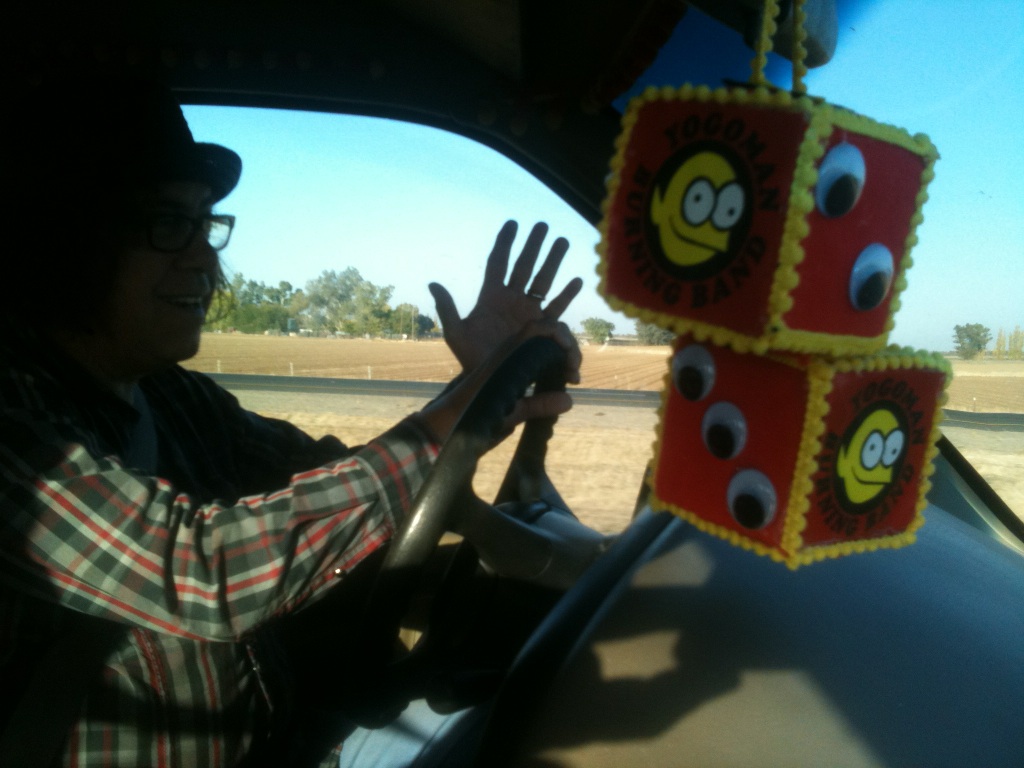 Moving on down the Redwood Highway (our favorite) we found ourselves in Sacramento at the Fox and Goose. Cute, fun venue with traditional English pub fare. Delicious food, epic crowd. Sacramento knows how to get their dance on! Of course it wouldn't be a complete visit to Sacramento without a fully satiating breakfast with our friend Tom at the Orphan.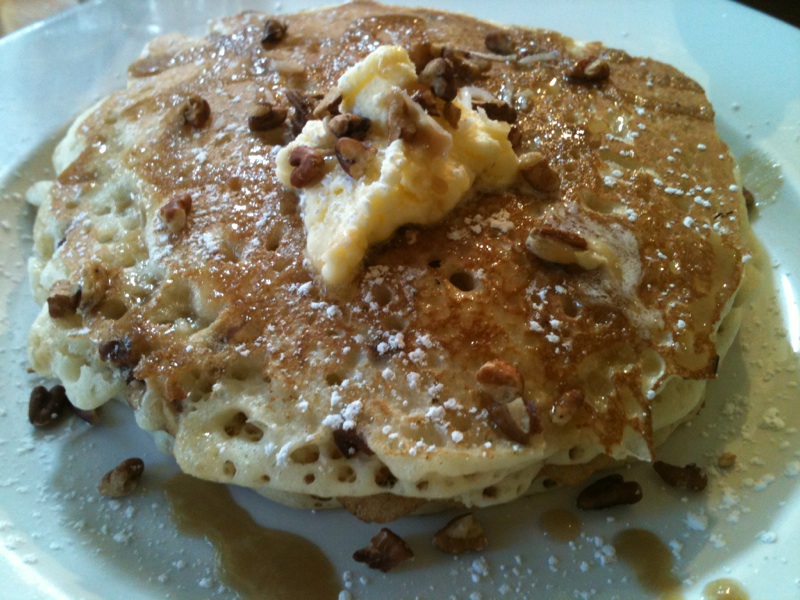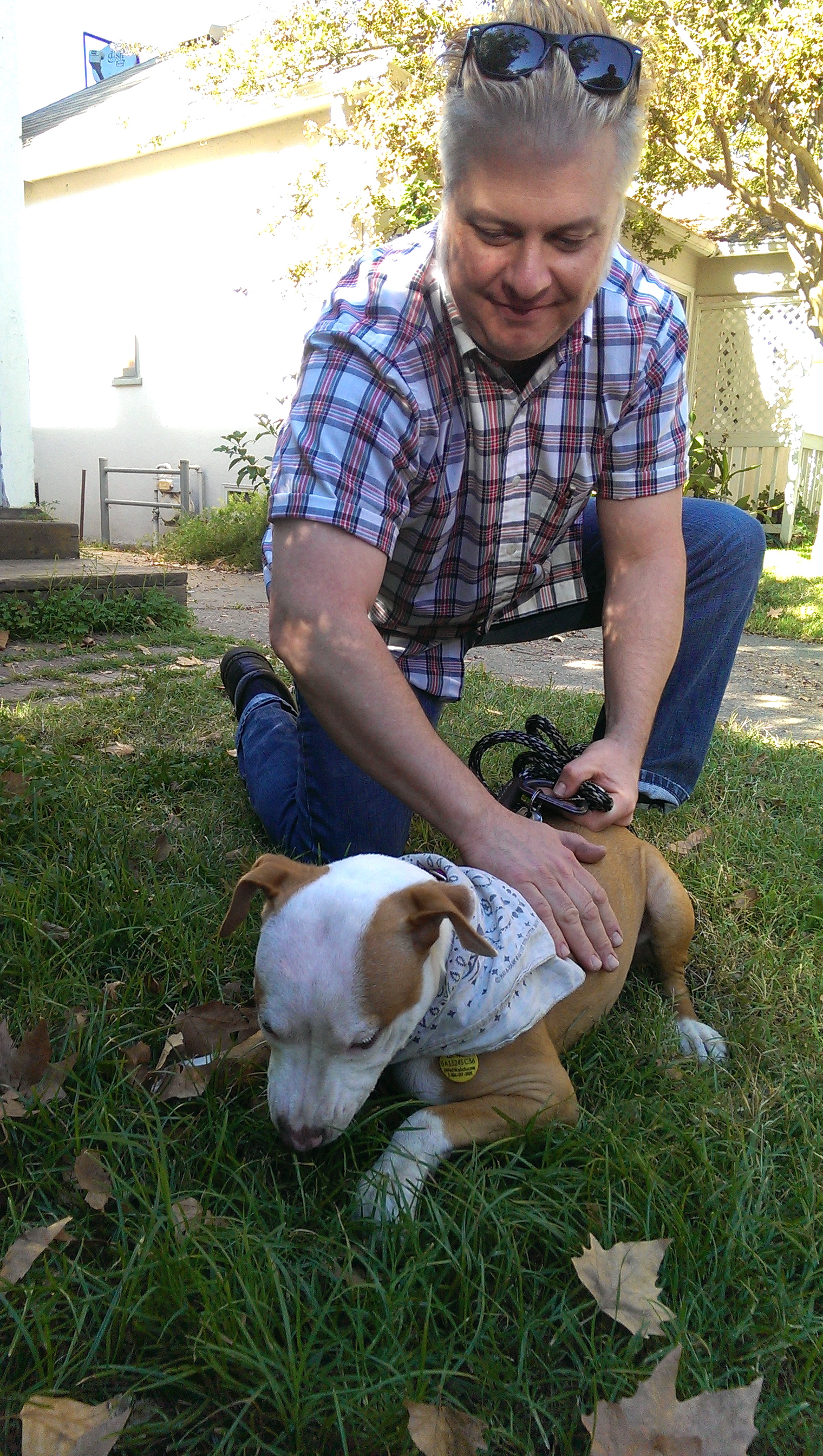 After our Sacramento adventures we began our trek back to the north. Next stop: Nevada City. We LOVE Nevada City. Friendly people, quaint mining town, great coffee and SUNSHINE. Oh my do we Northwesterners love a good sunny day in October.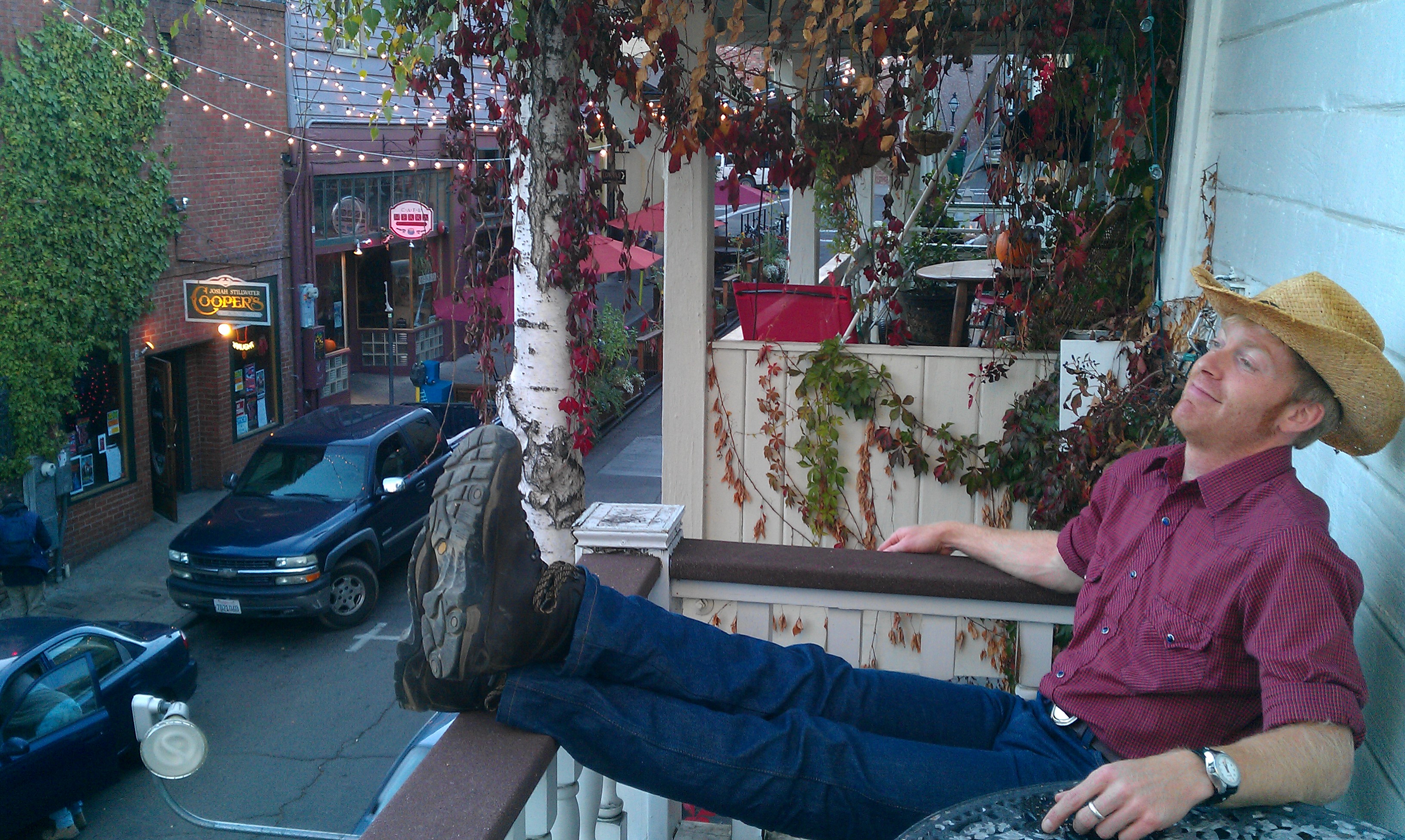 Moving into the weekend, we had a one-two punch of Chico on Friday and North Bend on Saturday. Chico welcomed us with open arms...into Mike's brother's house! If you think Mike is a character, you should meet his brother: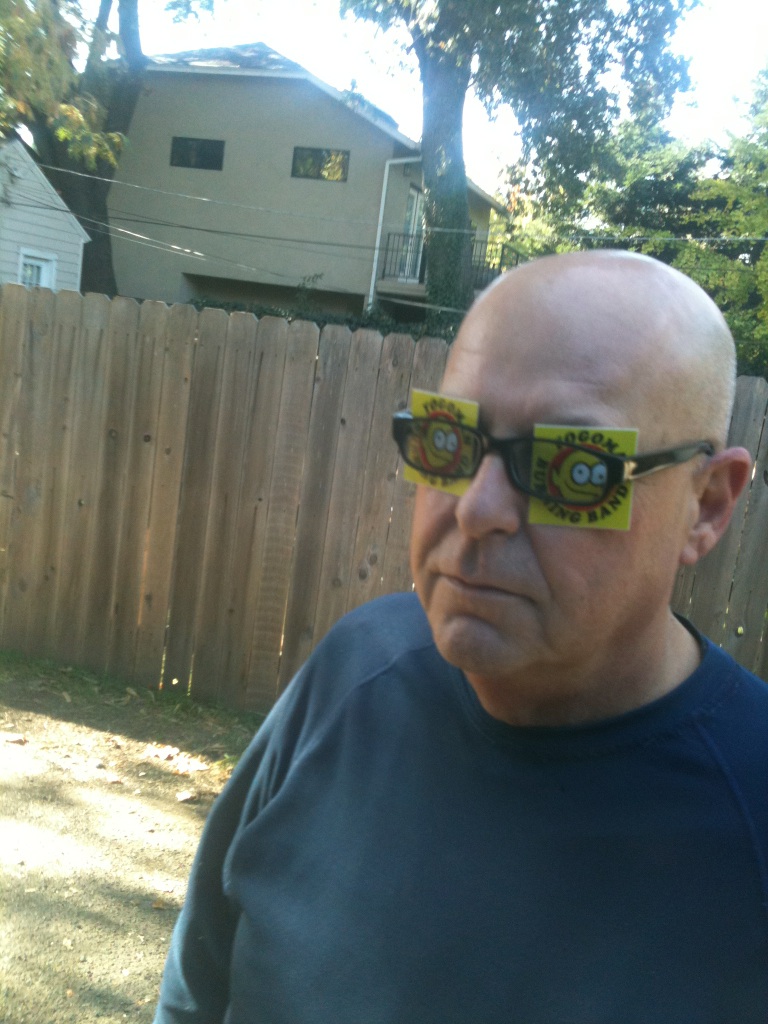 And Yogoheads representing on the dancefloor!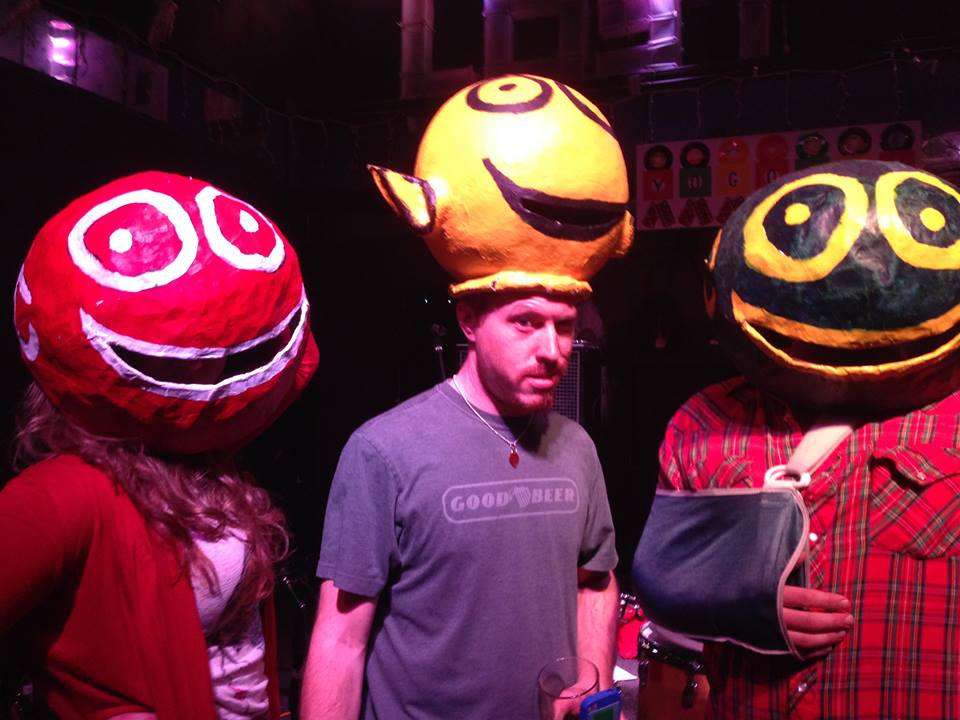 Seriously fun times had by all. Mars definitely had some entertainment with a tantalizing menu item at the venue. He wasn't even hungry, but decided to order (and immediately devour) THIS: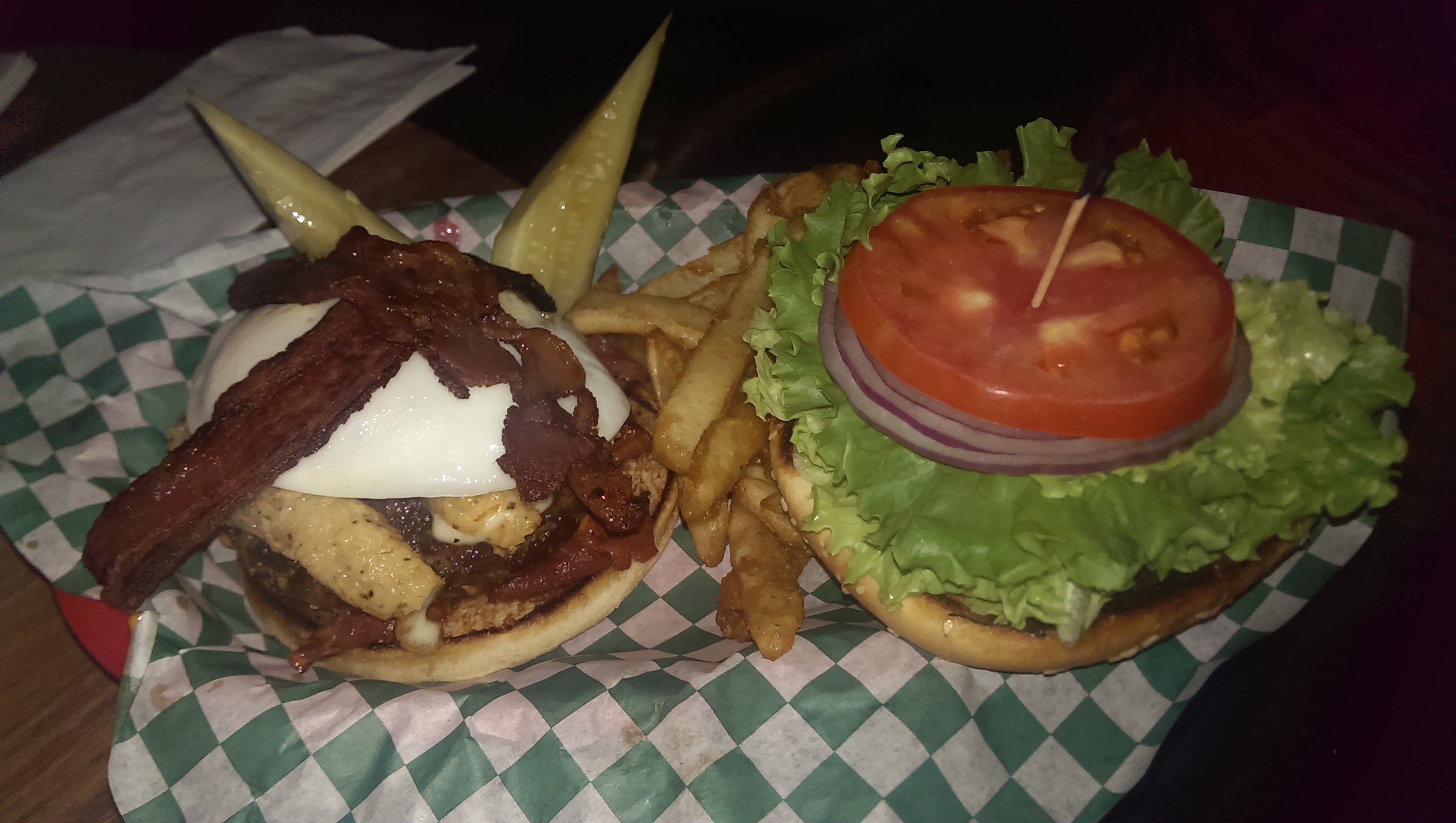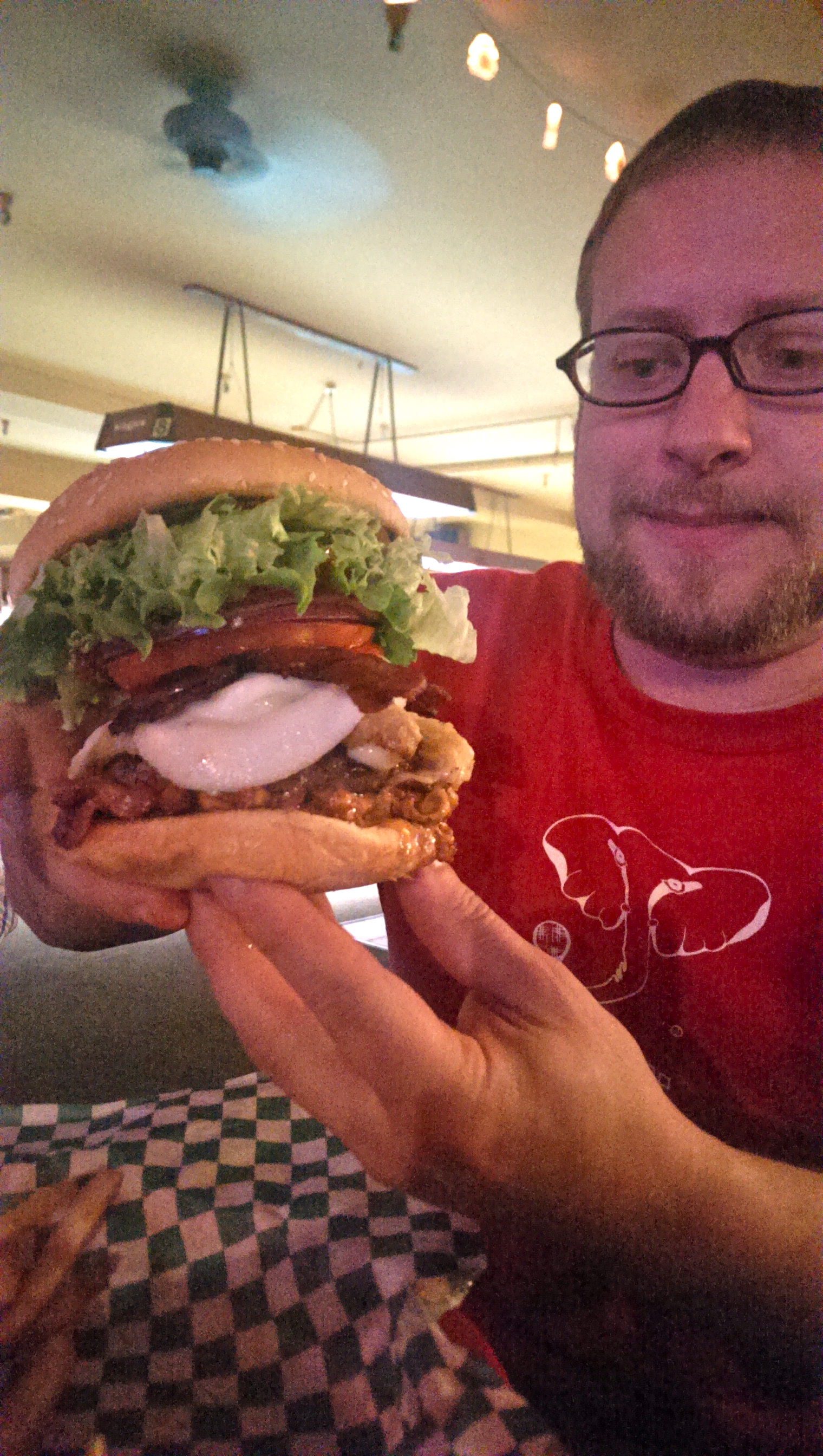 Well, to be fair, he had to devour it because it was too messy to put down. I don't think he would have had it any other way, though.
We completed our tour with a stop at the Liberty Pub in North Bend, for a Halloween costume party. So many great costumes appeared that night, but we think this one was definitely the best: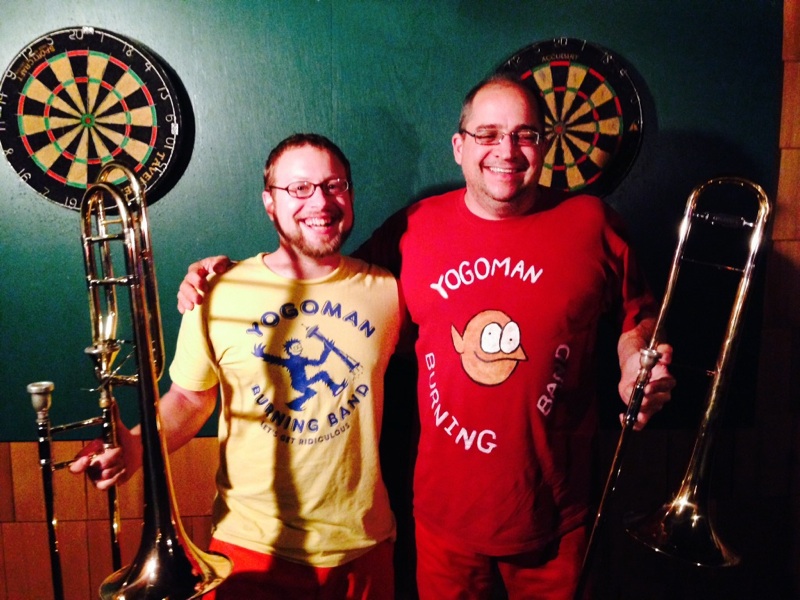 That's right, this man dressed up as future Mars. Complete with trombone! If that's not flattering, I don't know what is.
We wrapped up the month of October with a sweet little Northwest Halloween Trifecta: Astoria, Portland and Olympia.
Fort George Brewery kicked off Halloween night with a BANG. The dancefloor was so packed you could barely squeeze in. No complaints on our end! Of course we dressed up in full Halloween style: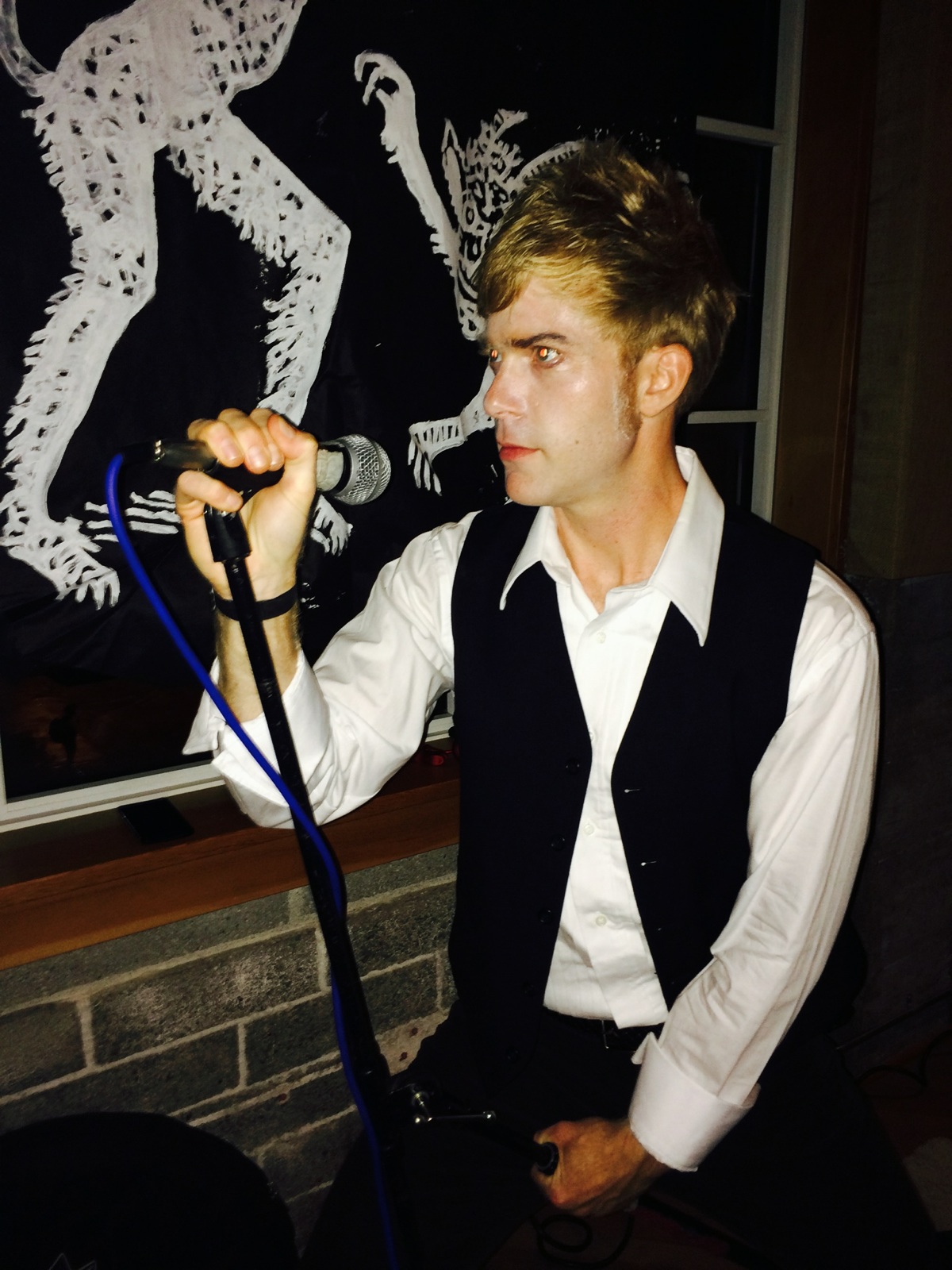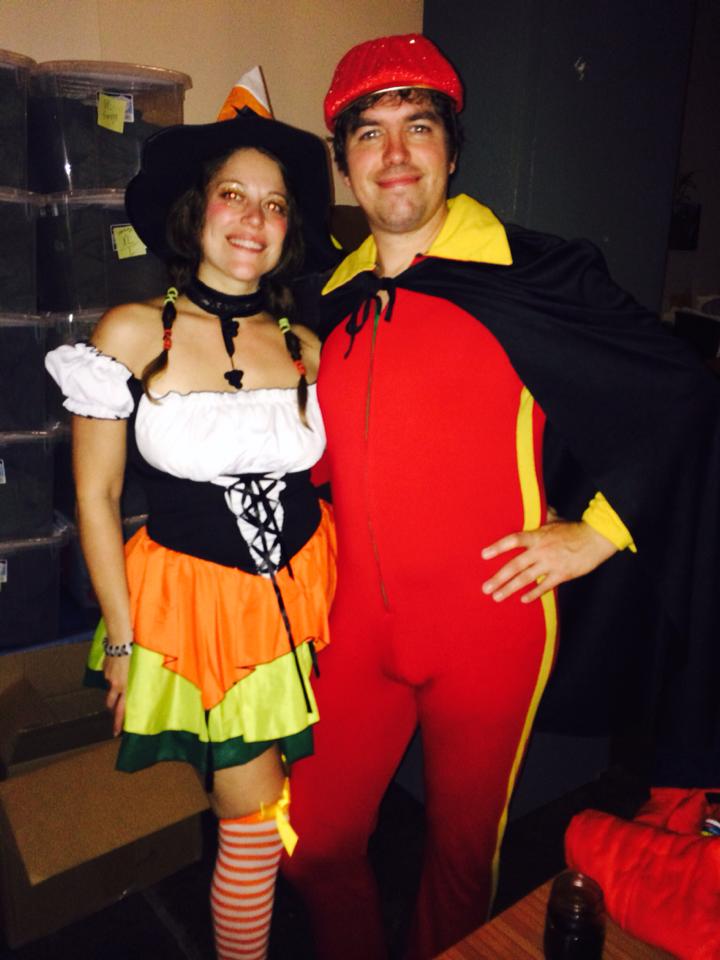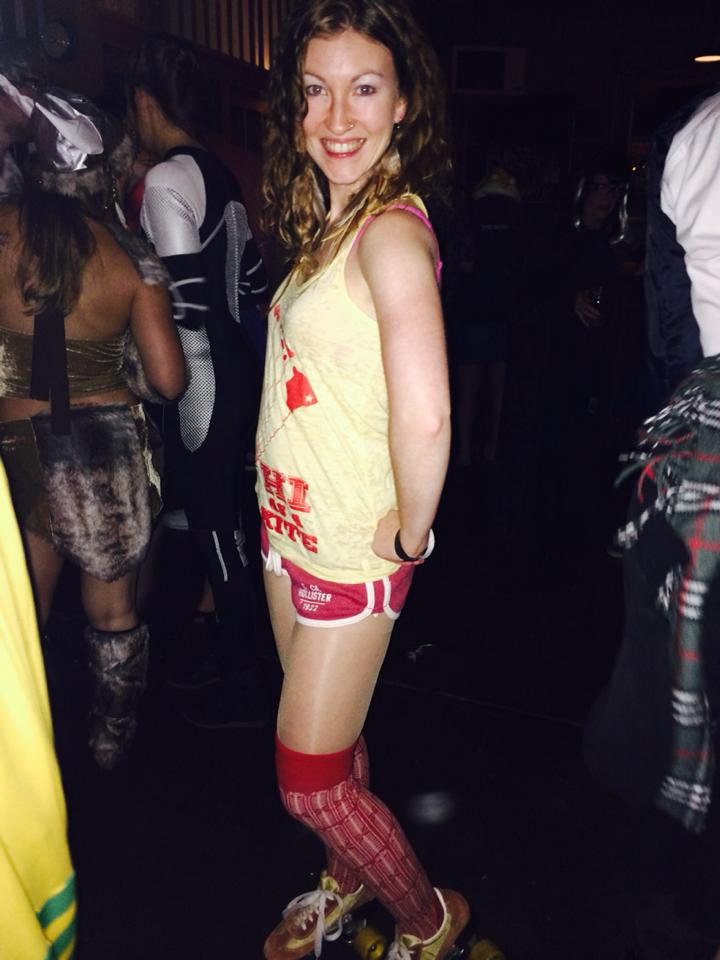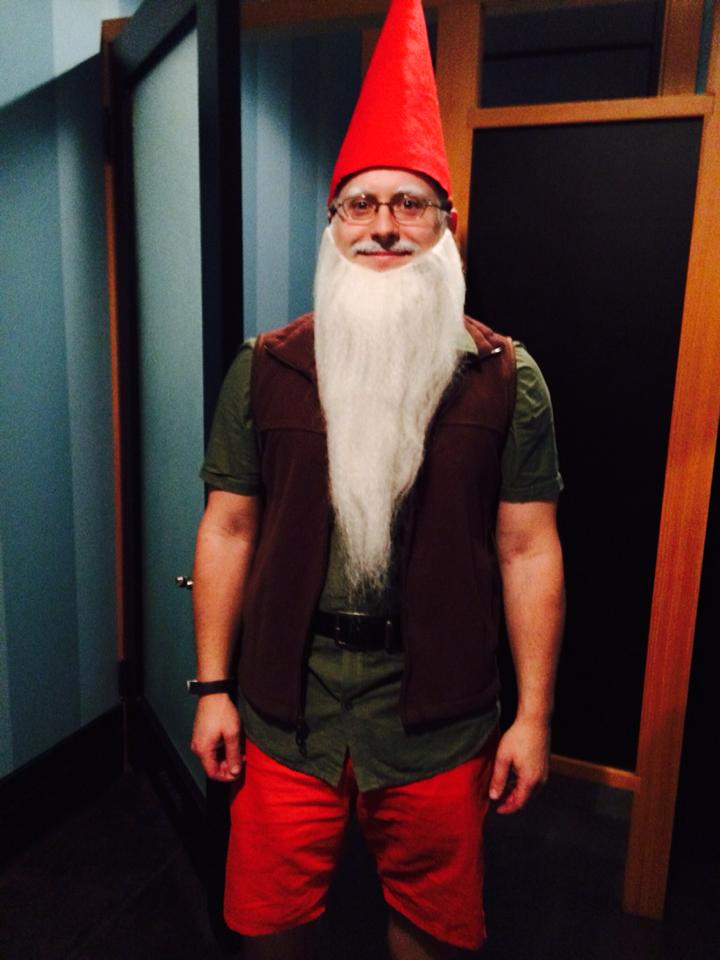 Portland came through with a rockin audience at the Mississippi Pizza Pub. (See yogohead above). One of our fans shared with us a jack-o-lantern carving in our honor: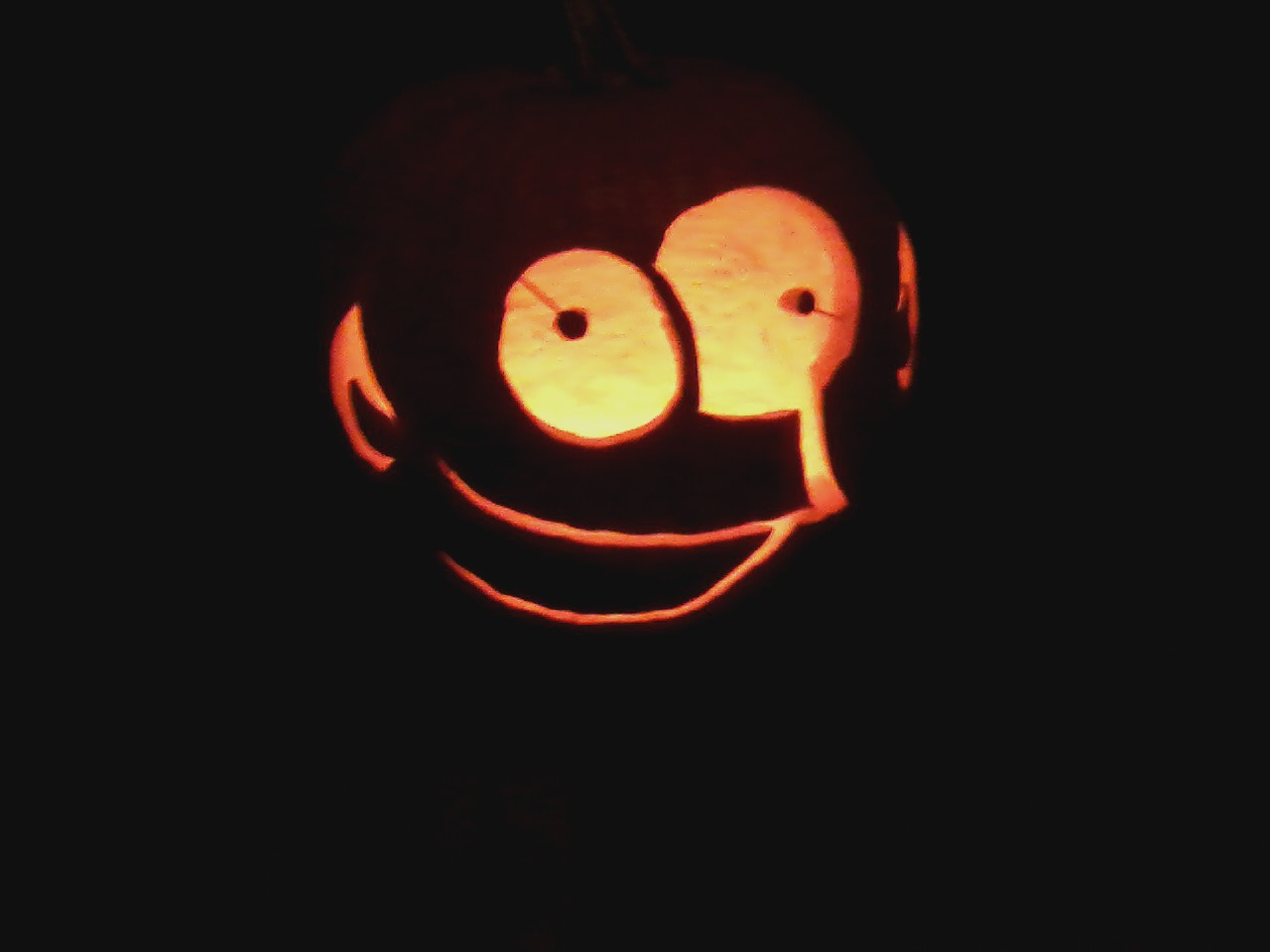 Awesome work! We love it!
Of course we couldn't leave out a shot of friends and food from our stop in Portland. I could probably dedicate an entire blog to the pure awesomeness that is our friends Kevin and Wendy. Here's just a taste: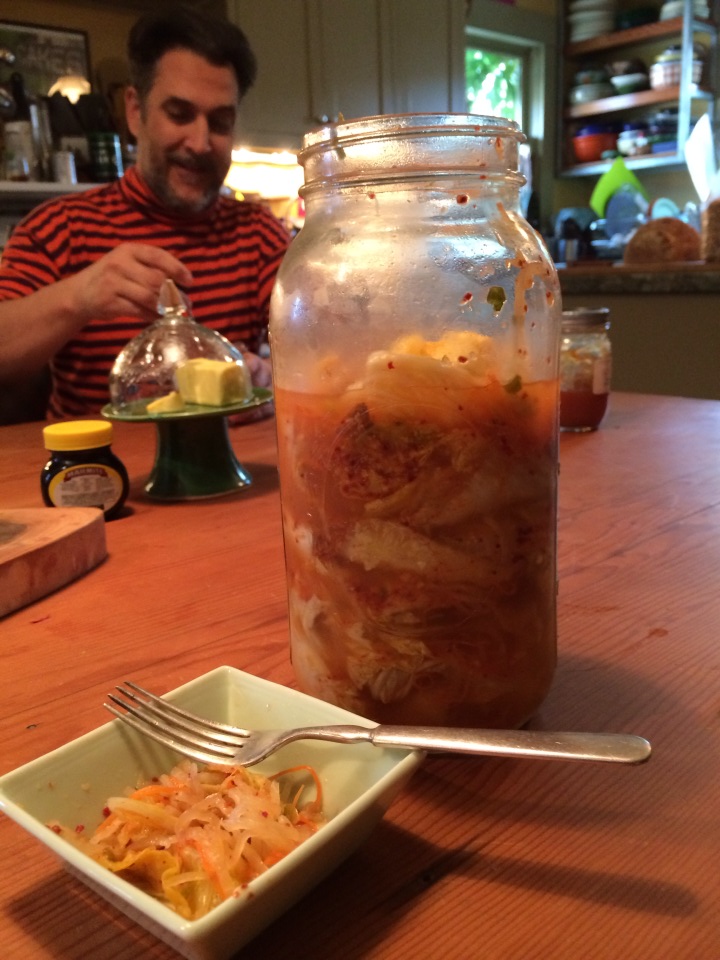 A sampling of homemade kimchi; made, of course, by Kevin. This was preceded by a delectable assortment of homemade breakfast items, including honey from their rooftop bees and eggs from their backyard chickens. Check back for future adventures with Kevin and Wendy!
Our final hoopla rested in Olympia; hometown of Mars Lindgren. Thanks to Joshua Grice for this shot of the band during second set!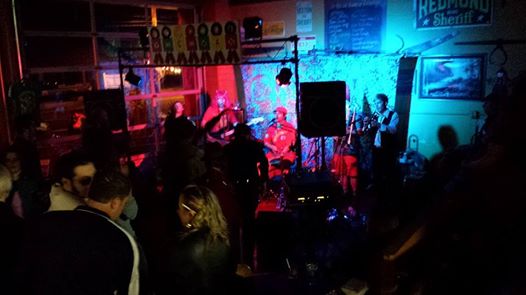 Thanks to Andy and The Pig Bar for having us come out to play music for y'all in Olympia, and thanks to everyone for a successful Fall Tour! Woop!
p.s. You may notice a lack of performance photos in this blog. This is due to the fact that we, as band members, are typically subjected to our own photography. If you have any photos you'd like to share of the band, or questions or comments about this blog, please email me at yogosax@gmail.com. Cheers!