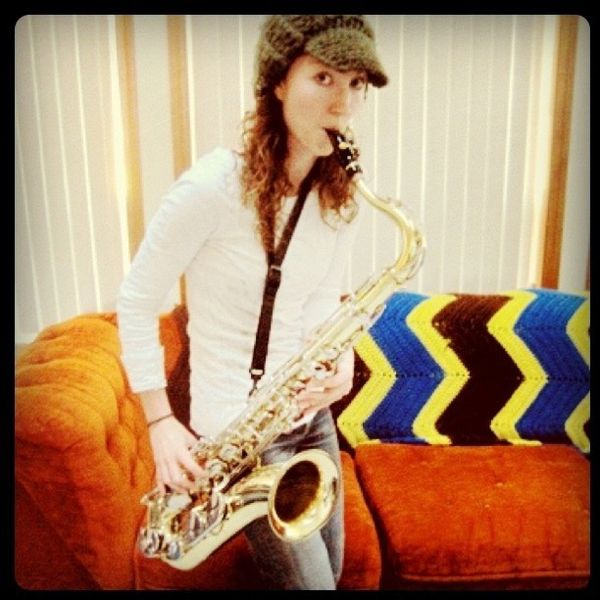 Amanda Rhine- Tenor Saxophone & Vocals
Amanda began playing music as a small child, learning by recording songs off the radio to cassette and teaching them to herself on keyboard. She worked her way through the school system of band and choir, and graduated college with a degree in Music. Her main instrument is Clarinet (which may be employed in YBB), but has always had an affinity for the saxophone.
In Amanda's words- "The opportunity to play for YBB is dream. I never imagined in my wildest that I would ever play in the most esteemed band in Bellingham. This is the first time I've ever played in a regularly performing band, and am excited to work with an interdependent group of musicians. I look forward to developing and finding my sound--both vocally and instrumentally--through a new approach to music. I guess I've always known deep down that I wanted to make music for a living, but never believed it could be a reality. I'm just incredibly grateful to have this opportunity."