Let me officially introduce the newest members of Yogoman Burning Band- Jacqueline Rae and Miles Harris.  Hailing originally from the swamps of Linden, TX, and later Bellingham, WA-
Jacqueline Rae
is my sweetheart and soul mate who is about to give birth to our son Buck sometime around my birthday- April 15th, next month!!! To bring my fiance into the band was undoubtably a bias move, but if you knew her history as a musician, experience in the world, bubbling personality, coupled with a desire to get back to singing and playing roots music; I dare say you wouldn't have made the same move as I. It has always been a dream of mine to both play music and travel with my s.o. too; so a dream has come true.  We are still playing shows on the calendar including the trip to Portland on the 29th of March @ Mississippi Pizza, so who knows where our little guy will be born, but most likely back home in Bellingham, WA.  
Miles Harris
is Jacqueline's eldest daughter Chloe's boyfriend who is a guitar slayer and dedicated musician steeped in blues, oldies and rock n roll, and now soaking up my influences of Jamaican, New Orleans and African guitar styles, which is a whole new world for Miles, but one he is fielding happily. The family band grows stronger branch by branch. - Jordan Rain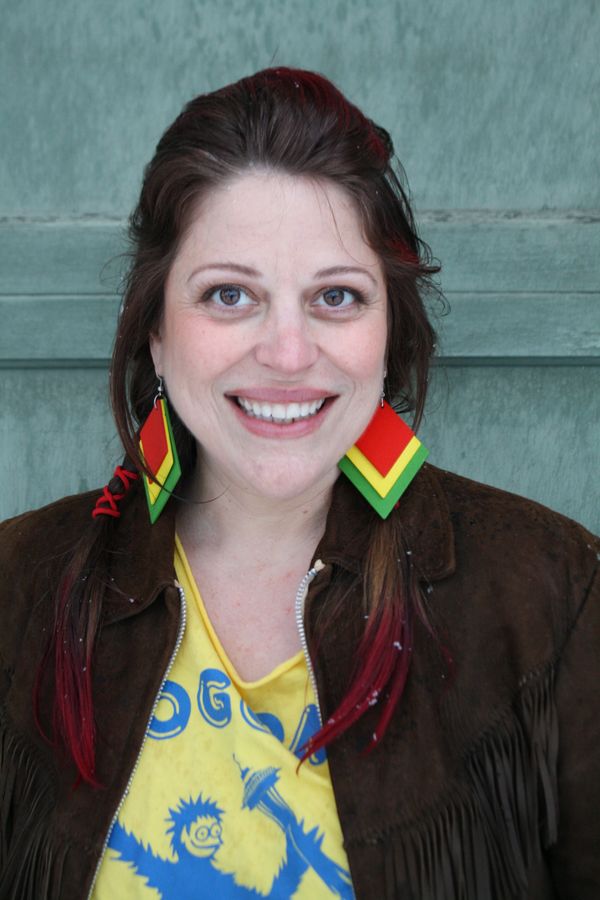 Jacqueline Rae- Vocals & Bongos.

Jacqueline was raised in East Texas in swampland by the Louisiana border in a small town called Linden, TX; home of T-Bone Walker.  There she grew up singing blues, country and gospel music and got her start in church and on the playground.  At the age of 15, her parents moved North to Bellingham, WA, where she took up Opera singing shortly after as a Coloratura Soprano. Jac sang Opera for 20 years studying in NYC and Seattle areas, while traveling the world as a singer.  For better or worse (we think better), her opera career and all singing ended due to an automobile accident. Jac had been resting and recovering for 7 years before she was determined to start dancing and singing (as prescribed by her doctors for cognitive and physical rehabilitation). She found a home at Bellingham's Green Frog music venue and started singing again at their Sunday Night Slow Jam, a casual/friendly in the round environment where anyone can sing or play. Shortly after a season of starting to sing again, she met Jordan Rain/DJ Yogoman at his Soul Night at the Green Frog and started dancing again. Jac and Jordan fell in love at first sight and the rest is their story unfolding. Jac has been working closely with Yogoman on YBB's artistic direction.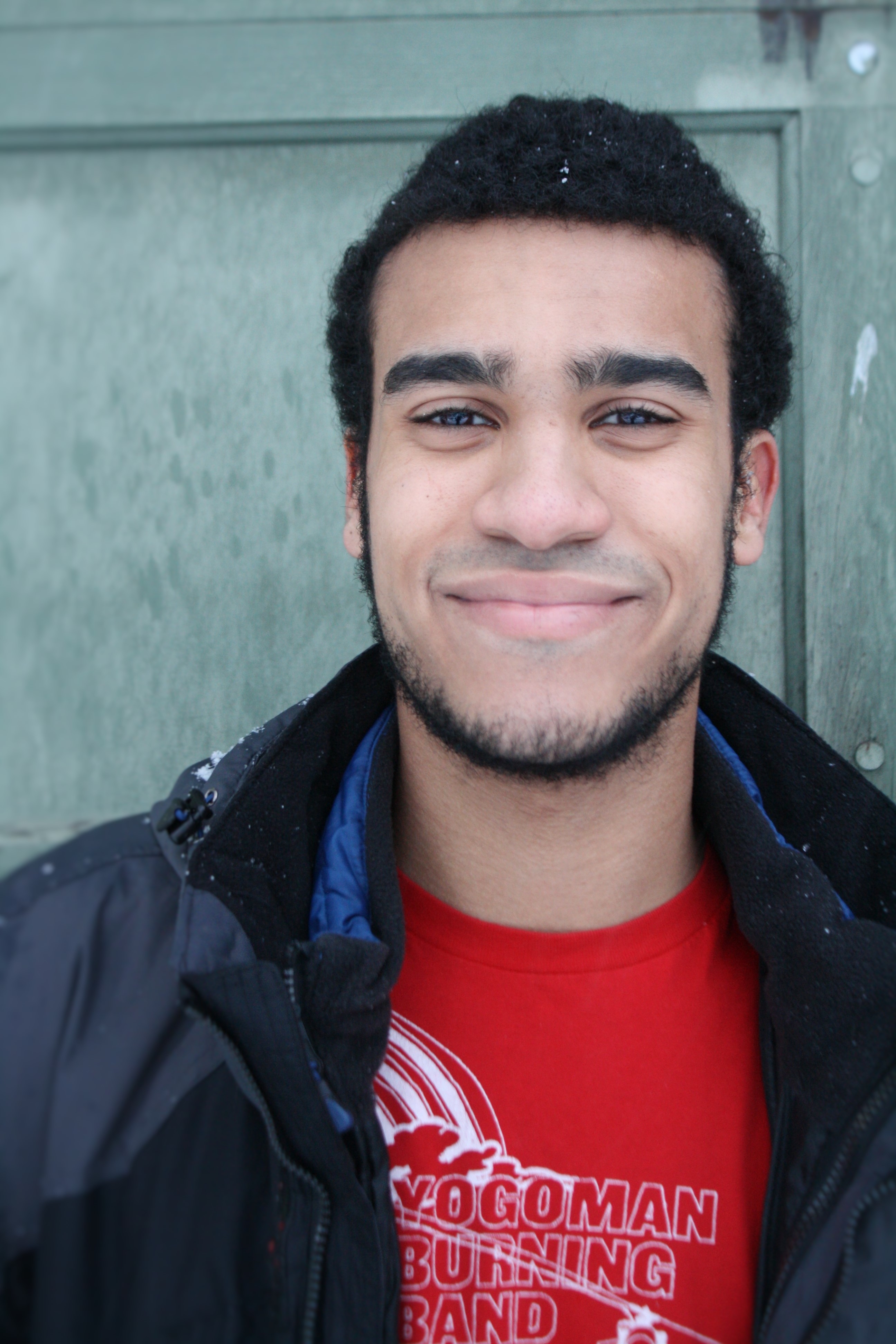 Miles Harris- Guitar & Vocals

Miles Harris picked up the guitar and started singing at the age of 16 in his room living in Mount Vernon, WA. After becoming obsessed with the guitar and playing it constantly, it became apparent to Miles, his friends and community that he has a natural talent in music. Harris formed a band with his High School friends and headlined the Mount Baker Blues Festival and Skagit Woodstock last year at the age of 18.  Miles met Yogoman through his high school sweetheart Chloe's mom Jacqueline, and they ended up playing music in Jac's kitchen every time they visited and an effortless groove was established. Yogoman asked Miles to play guitar in YBB after a 3 year guitar hiatus in the band and seeing Miles perform live and acknowledging his talent and compatibility. Miles brings a big smile and positive presence to the Burning Band, which is much appreciated!
We are currently down a horn section and want to say thanks to our most recent section of players who left the group due to creative differences and needing a change of pace for themselves - Amanda Rhine, Nelson Bell, and the longest running member of YBB- Mars Lindgren.  We thank you for your time and dedication to the music of YBB, enjoyed traveling and experiencing music with you and wish you all the best in your new life adventures.
Currently, I am subbing horn players for currently booked events from the Bellingham and Seattle community, which is a fun variety of players. So far this includes Dave Dolengewicz on Bari & Tenor Saxophones, Jeremiah Austin on Trumpet, Will Glazier on Trumpet and Jimmy Austin on Trombone.  We had our first show in Olympia with Dave and Jeremiah and they totally pulled it off with flying colors having learned an immense amount of material in a two week time span.  Good show Burning Men!
EXCITING NEWS!!!
Next on the horizon and currently in the works, we are setting up a cultural exchange program between YBB and the
Alpha Boys School
of Jamaica, which has brought about some of the island's best (Desmond Dekker, Leroy "Horsemouth" Wallace who was the lead in the movie Rockers and on countless Jamaican recordings, many of the Skatalites including legendary Trombonist Don Drummond and Trumpeter Dizzy Moore, etc.) and currently most promising musicians due to their excellent musical education there and skill training in such areas as book binding, screen printing, and graphic arts.  I contacted the president Janett Grant and she responded promptly and passed my info onto the Bandmaster Winston "Sparrow" Martin. Martin, who has also toured with the Skatalites is a celebrated musician who just received the Carribbean Community of Retired Persons Limited 'Jamaica 50 Living Legacy Award' for contributing invaluable service to Jamaica since Indepenence (8/6/62). Sparrow was one out of two musicians ever to receive this award. Anyways I got a call from Jamaica recently from Sparrow where he was bubbling with enthusiasm and let me know "Jordan Rain, Yogoman, I have the horn players for you. We gonna make your dreams come true!." I was so happy talking to this living legend of Jamaican music and hearing his excitement about the prospect.  So my current crew and I are working at facilitating this awesome dream.  We have had great combos of horns in the band since it's inception, but it will be most excellent to draw from the country of one of my main musical inspirational sources and from which the players will have been learned and steeped in that culture.  I am excited and I hope you are too at the future incarnation of Yogoman Burning Band.  Until then, enjoy the great configuration of local horn players we will be training and rotating in and expect nothing less than good times dance music at every show, as we work up new tunes, rework classics, throw in a fun cover here and there, and continue the adventure!
Love always to our most blessed Yogofans! - Jordan Rain/Yogoman
(((PHOTOS BY CHLOE HOWARD)))